Tipping ofan electric pallet jack with self-propelled driver –
Accidentwith loss of working time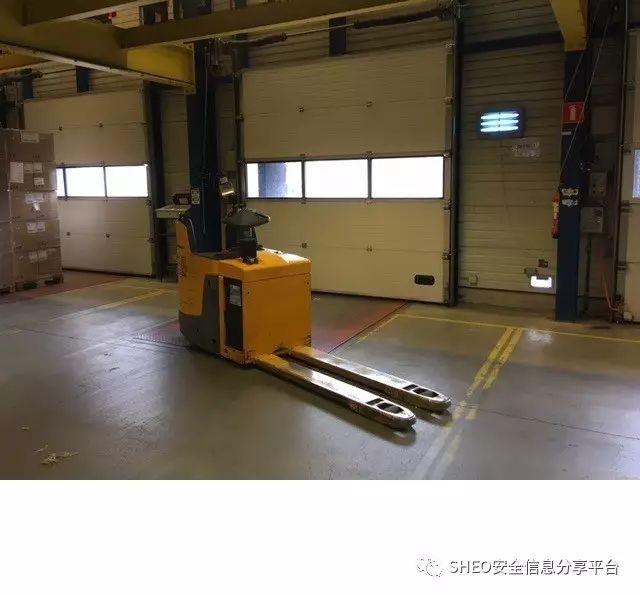 未复位好的卸货平台

Description : 
The victim was unloading a truck. He performeda recoil maneuver perpendicular to the dock with its electric pallet jack toinspect pallets and physically separate them to avoid damaging. After pickingup his pallets on the forks, he performed an additional maneuver of recoil androlled on the dock leveler. The dock leveler was not placed back in its restposition when it was last used and dropped off under the weight. The operatorlost control and dropped out of the equipment on the leveler on his back.Decisionwas made to transfer him to the hospital for further examination. The operatorwas provided with a few days away from work to recover.
Root causes:
Correctives Actions :
Pallets     checks and separations must be carried out along the unloading dock.

Movement should always take place in a     direction that offers complete visibility.

Periodic checking of the dock leveler and     lubrication must be performed to ensure proper functioning.
Lessons Learned:
Avoid unnecessary maneuver with pallets.

Make sure that the leveler is back to its correct     initial position.

Never maneuver forward with a machine if you do not     have a good visibility.